ETHNO STUDIO
The newly built studio with an emphasis on ethno elements provides a modern and convenient solution for your holiday. The studio has its own kitchenette and a view to the green garden with well-maintained grass.
Feel the comfort and convenience of Studio Ethno!
Classical style, 21 sqm, with kitchenette
and sitting area
Ethno Room Price per TWO for the period: (in BGN, Leva)
Period:
03.01.2016 – 31.05.2016
01.06.2016 – 15.09.2016
on Base:
16.09.2016 – 20.12.2016
week day
weekend*
week day
weekend*
ОВ
60
63
70
77
BB
72
76
82
90
HB
117
123
127
140
OB – Night; ВВ – Night and Breakfast; НВ – Halfboard.




For early bookings, one month in advance, a discount applies of 15%, on the OB base!

Discount for two nights -10%, three or more nights -15% on the OB base..........!

Check availibility of our
Ethno room
and make your booking!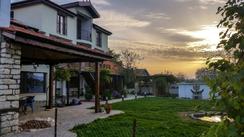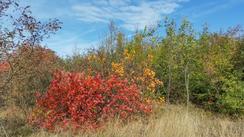 CONTACTS
9229 Nevsha, Vetrino, Varna region.
GSM: 00359 88 881 0701
email: info@villa-elma.com
GPS: 43.273912, 27.301982